A film by Volker Sattel and Francesca Bertin

The Tara is a river on the outskirts of Taranto whose waters are believed to have healing properties; bathing there is a tradition for the inhabitants of the city. Starting from this bucolic place, Volker Sattel and Francesca Bertin take us on a journey through a territory where myths clash with reality and where so-called progress has taken a heavy toll on nature and society.

A film by Volker Sattel and Francesca Bertin
GER/I 2022, 86min, 1: 2.40, Colour

with Jasmine Pisapia, Valentina Loconte, Silvano Lenti, Dennis Lemma, Simone Sedete, Simone Colace, Francesco Viesti, Paola Cacciatore, Nicola Galoppo, Tonino Guidetti, Alfonso Viesti, Elisa Fernando Locorotondo, Adriana Sellani, Vito De Filippis, Enza Tomaselli, Cataldo Ranieri, Marco Tomasicchio, Christian Durante, Agostino Zagometti, Cataldo Stante, Donato Bruno, Monica Semeraro, Adele Dell'Erba, Vincenzo Romito, Ugo, Francesco Leggieri, Manuela Schininà, Tamara Sedete, Egidio Taglio, Emanuele Peluso, Emiliano Sammarco, Isabella Mongelli.


Director: Volker Sattel
Co-Director: Francesca Bertin
Cinematographer: Volker Sattel
Steadycam, Underwater Camera: Thilo Schmidt
Sound Recording: Filipp Forberg
Editor: Bettina Blickwede
Sound Design: Tim Elzer
Sound Mix: Jochen Jezussek
Grading: Till Beckmann
Artistic Consultant: Stefanie Gaus
Production Consultant: Caroline Kirberg
Local Supporter: Antonio Russo
Sound Workshop: Manuela Schininà

Produced by Volker Sattel FuFi Film
Funded by Minister of State for Culture and the Media (BKM)
Berlin Senate Department for Culture and Europe
Goethe Institute Naple
German Films


Long Synopsis:
The river Tara is situated at the outskirts of the Italian port city of Taranto. "River of Good Fortune" is what people call this place ridden with legends, whose waters are said to have healing and magical powers despite its being toxic. Today, Taranto is considered one of the most polluted cities in Europe due to high levels of dioxin emissions and masses of dust emitted by a colossal steel factory, ILVA.

Through poetic and precise images, TARA explores the parallel between economic and ecological exploitation, while following people living at the margins and trying to survive in the ruins of post-capitalism.Throughout this complex landscape, we follow a young researcher on her forays through the city.

TARA develops a polyphony of narratives and a cinematic topology of a region where Pasolini had found the setting for his film Gospel According to St. Matthew in the 1960s. The film unveils the river as a model for a never-ending precarious condition: a resistant place where faith, class-consciousness and a new relationship with nature might flourish.
(Text: Koerner / Sattel)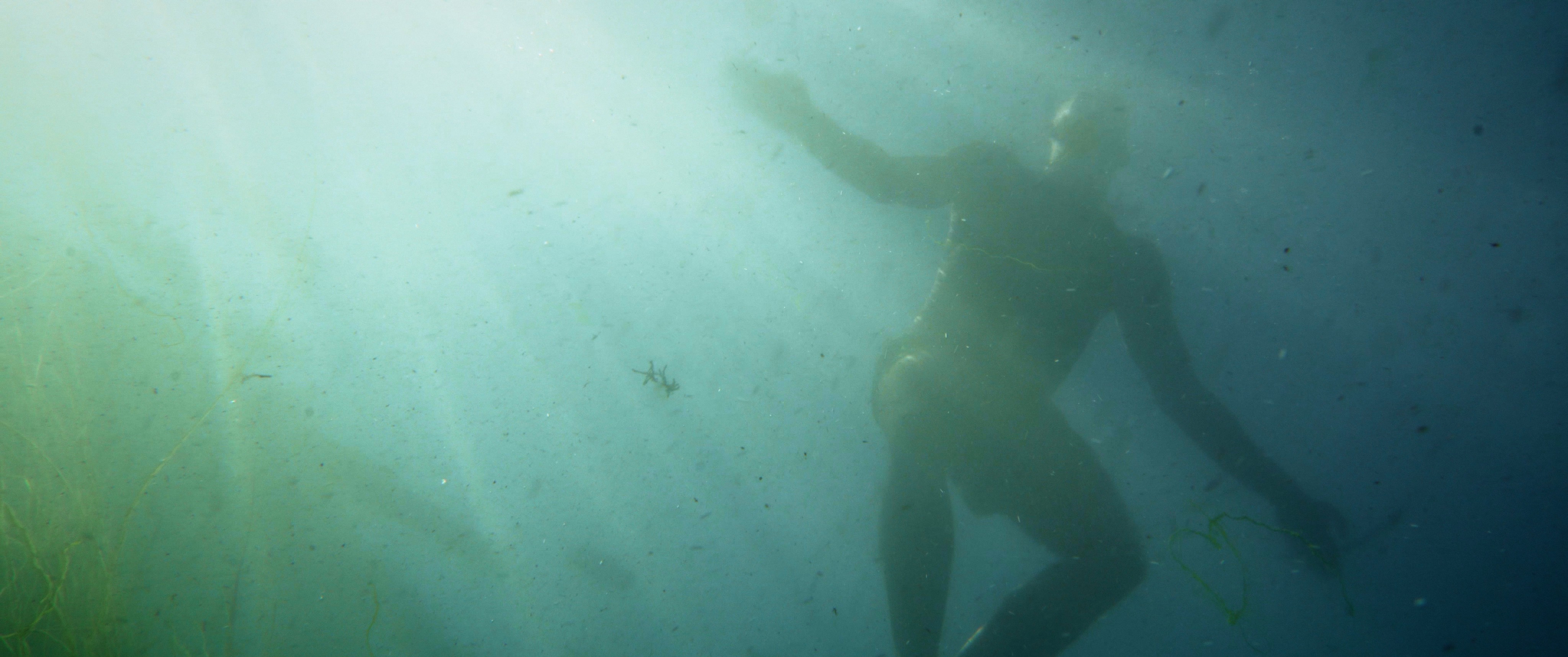 Die Stadt Taranto in Süditalien ist Standort eines gigantischen Stahlwerks. Der Film Tara nähert sich diesem Sachverhalt von der Seite, durch eine Erkundung des Ökosystems des Flusses Tara, dem die Leute in der Gegend viele positive Eigenschaften zuschreiben (marianisches Wasser, Fluss des Glücks, jemand hat in die Schilflandschaft sogar einen kleinen Altar gebaut). Geduldig erschließt das Duo Sattel (Kamera) und Bertin verschiedene Zusammenhänge: die antike Geschichte der Stadt, die Behörde, die sich um die Qualität des Flusswassers kümmert, kommunales Engagement gegen den Verfall einer Siedlung namens Case Bianche (die Weißen Häuser, eine Siedlung, die sich auch der Fabrik verdankt?). Industriefilme führen zurück in die Anfänge der Industrialisierung Süditaliens, die hier als Externalisierung (Stephan Lessenich) erkennbar wird. In Spuren und vielleicht manchmal ein bisschen zu implizit werden Schichtungen der italienischen Modernisierung erkennnbar, die visuelle Qualität des Films ist herausragend, der beiläufige Gestus der Erzählung überzeugt mich auch.